73 models
7,050 photos
208 videos
Unique content, updated every 4 days
High quality videos and pictures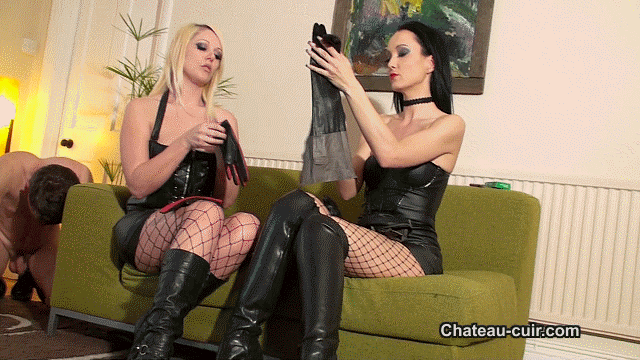 Leather gloved domination part1
July 18, 2018, 7 mins 31
Miss Shay Hendrix and Fetish Liza dominate their pathetic glove slave. Both Ladies love to tease him with their leather gloves. He must worship their boots, inhale Liza's smoke and worship their ass, much to the amusement of the Dommes.
Contains: fitting, gloves, skirts, corset, femdom, blonde, boots, pantyhosefitting, gloves, skirts, corset, femdom, blonde, boots, pantyhose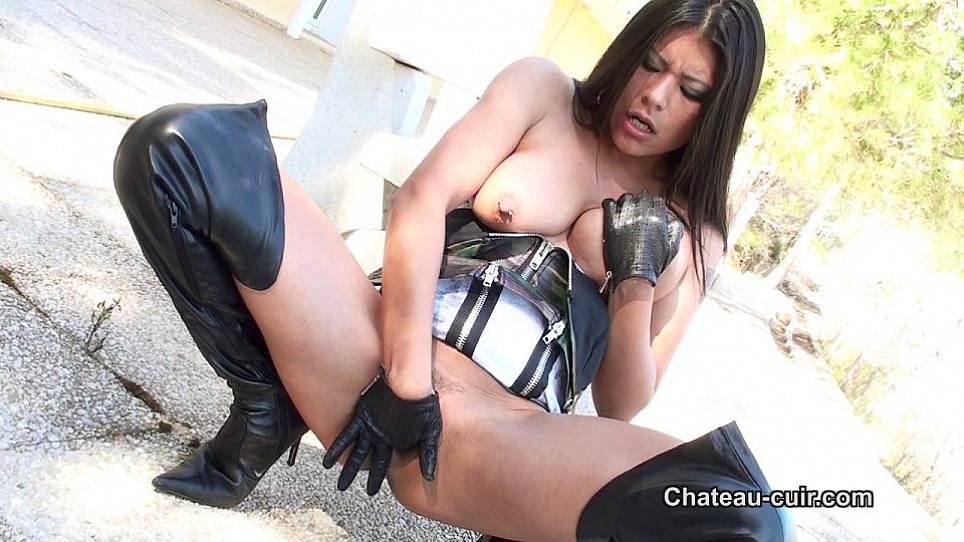 Gloved Army Babe Part 2
July 14, 2018, 9 mins 18
Yoha is getting caught up in her love for leather, gloves and boots. Now she is alone, she can fully enjoy the soft touch of leather on her wet pussy. It brings her to a climax!
Contains: outdoors, solo, masturbation, gloves, boots, skirts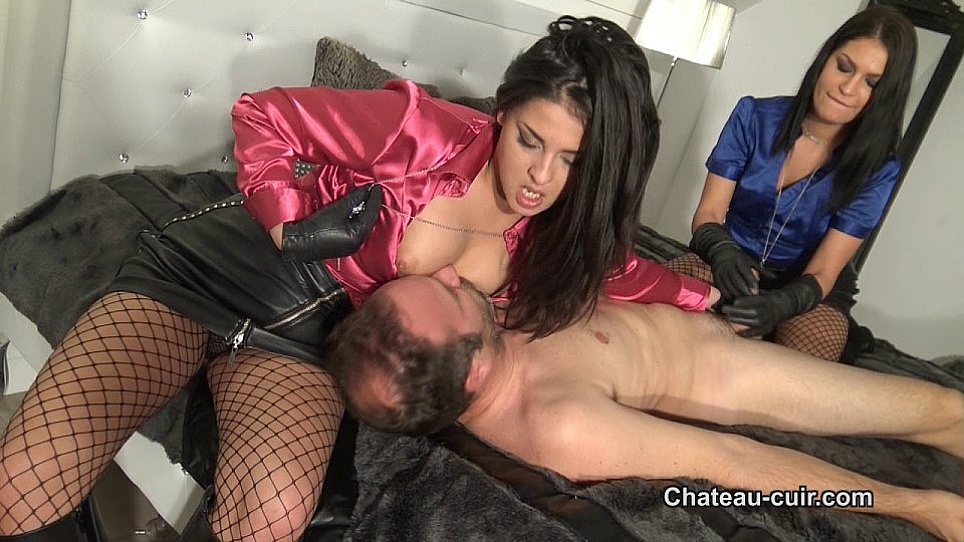 Satin and leather cum lovers part 1
July 10, 2018, 7 mins 37
Hot and sexy leather girls Annie and Coco love to tease with their leather skirts and gloves. They get any cock hard for them! These leatherclad girls sit on his face with their tight butts and play with his hard dick with their leather gloves.
Contains: skirts, gloves, boots, stockings, blowjob, handjob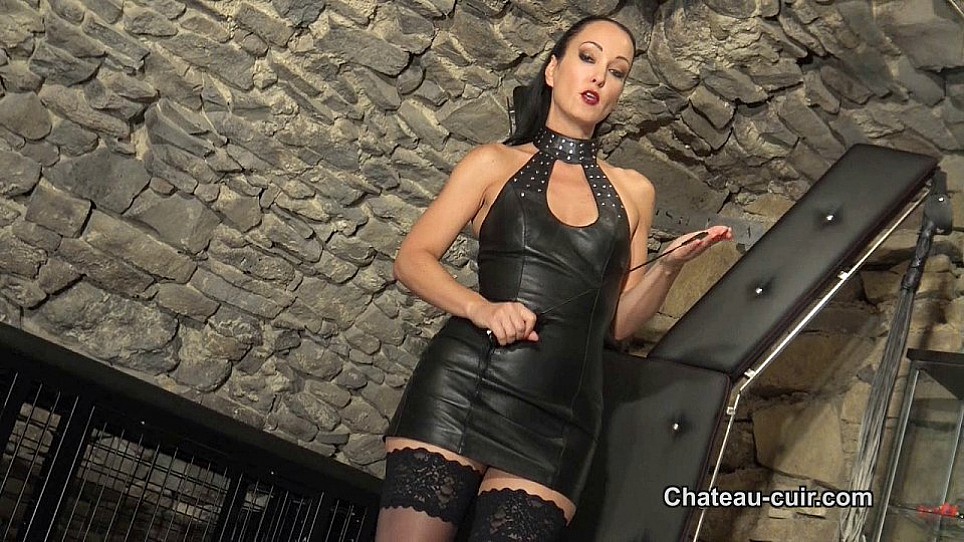 Worship My sexy leather dress
July 6, 2018, 7 mins 07
I love my new leather dress, it was such a nice gift from my slave and now you get a closer look as well. Start by getting on your knees and worship my sexy stiletto heels first, use your tongue, my leather slave, then follow my voice and get on with kissing my leatherclad ass. Show me how much you love your leather goddess.
Contains: high heels, stockings, dress, femdom, dungeon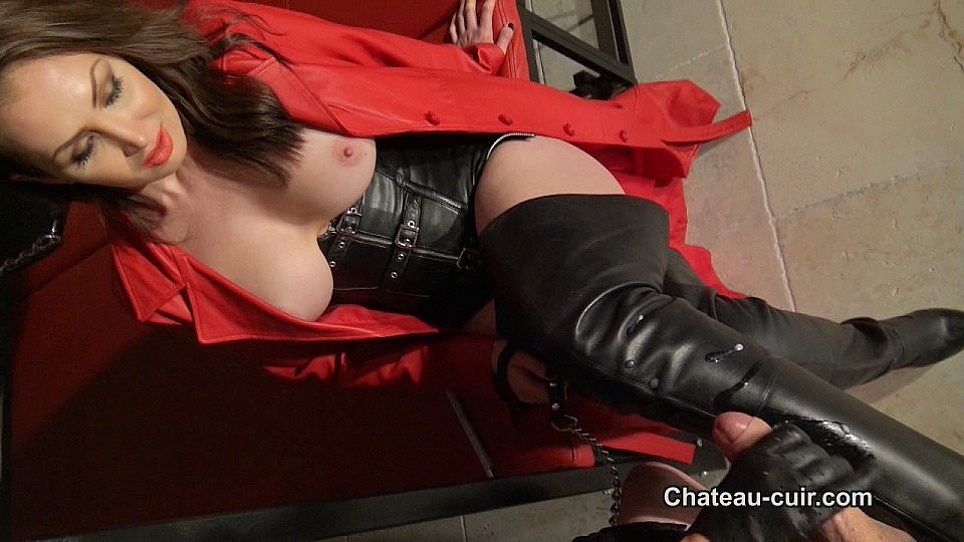 Jerked off by Yasmin's female pet
July 2, 2018, 9 mins 35
Miss Yasmin is demanding and sexy, she loves to tease her subs with her gorgeous body, long leather boots and stunning leather attire. She can see it turns you on, her leather slave...ready to cum for his Mistress but you must wait, edge and be touched by the gloved hands of her slave girl who is standing behind you. Can you feel those sexy and soft gloves on your cock and balls? Only when Mistress allows it, will you get drained and milked on to her hot leather boots.
Contains: dungeon, coats/jackets, handjob, boots, gloves, cumshot, big boobs, skirts, corset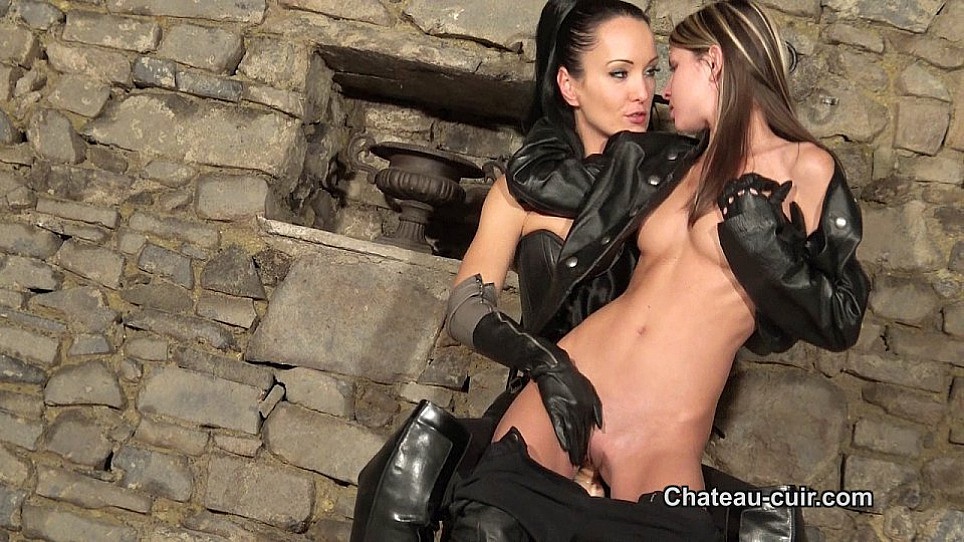 Hot gloved riding beauties part 2
June 28, 2018, 10 mins 57
Very hot and sensual lesbian fun with Fetish Liza and Gina Gerson as both girls explore their love for leather and each other.
Contains: boots, gloves, blonde, girl/girl, strap-on, corset, coats/jackets
recent photo updates
high resolution images inside