70 models
6,720 photos
188 videos
Unique content, updated every 4 days
High quality videos and pictures
Leather sex slave part 1
December 6, 2016, 12 mins 43
Not long ago, I had a meeting with my new belgian friend Annabella. This girl is so hot and looks amazing in her leathers. I thought I'd surprise her by lending her one of my sex slaves which he accepted gratefully and then things became very horny!
Contains: boots, gloves, skirts, trousers, corset, blonde, femdom, boy/girl, high heels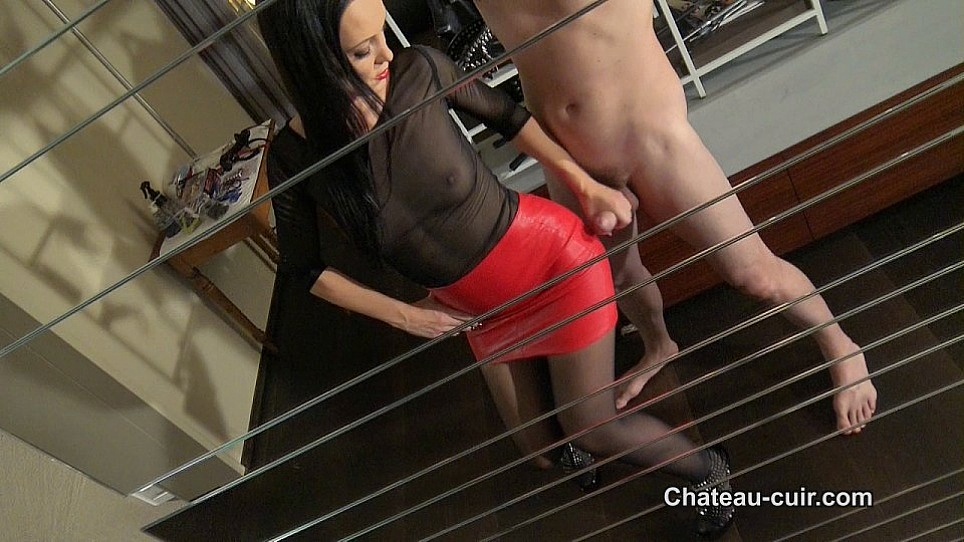 Cum on My red leather mini
December 2, 2016, 12 mins 37
Wow, I love this red leather mini skirt so much! So nice and tight isn't it? I would love to have your tongue on it, tasting that leather so your cock is nice and hard. Then I will use my hands and skirt to make you cum all over it? Does that sound good to you?
Contains: skirts, high heels, pantyhose, POV, handjob, cum on ass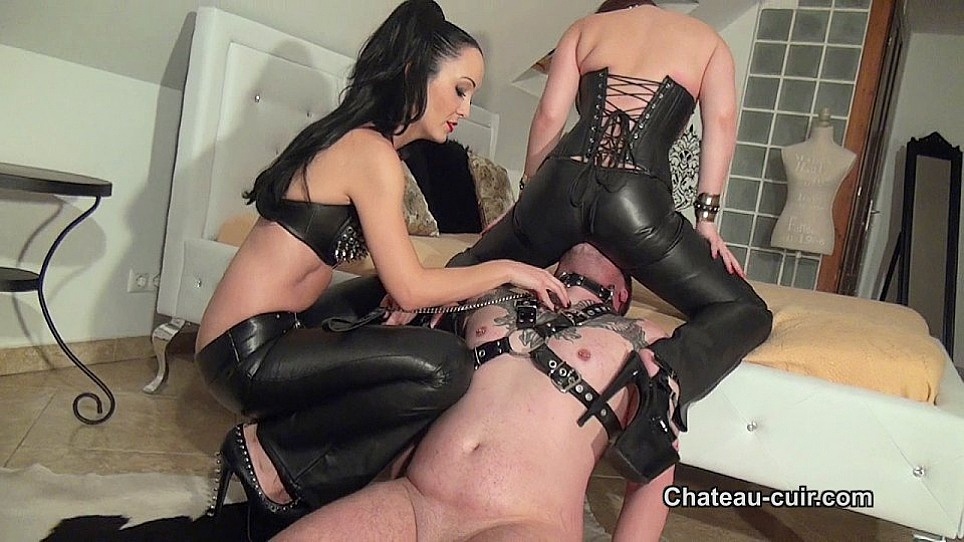 Double leather facesitting
November 28, 2016, 11 mins 32
Two perfect leatherclad asses for the slave. Miss Lexie and Fetish Liza love to smother his face with their tight butts, making him inhale their leather aroma and taking his breath away as they see fit. What a privilege to be used as a pillow and seat for his two Dommes.
Contains: high heels, trousers, corset, femdom, facesitting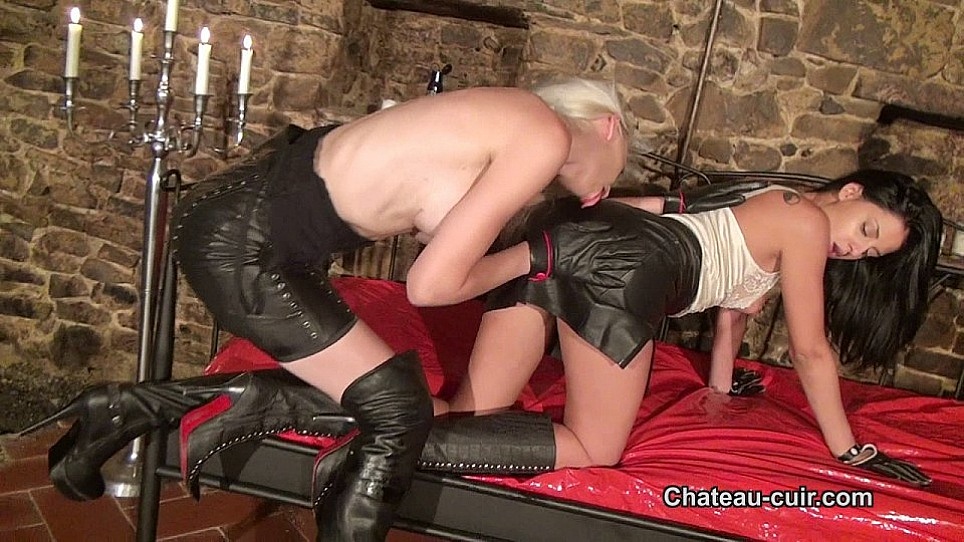 Sensual leather lovers
November 24, 2016, 7 mins 54
Alexa and Coco are both looking so hot and stylish in their black leather skirts. These girlfriends really love to play witheach other whilst licking, smelling and tasting all that leather. They are such horny yet sensual leather lesbian lovers.
Contains: blonde, girl/girl, boots, skirts, gloves, dungeon
Triple leather handjob part 1
November 21, 2016, 9 mins 03
Leatherclad Dommes Miranda and Liza are having fun with their male and female sub. Sexy slave girl Dunia must please her Mistresses by showing how good she is at giving a leather glovejob. She needs to get very close to that slave's cock and stroke it with passion.
Contains: slave girl, gloves, boots, femdom, skirts, corset, trousers, outdoors, bondage, handjob, ebony, big boobs
Biker babe makes you cum part 1
November 16, 2016, 7 mins 08
Tina loves all things shiny and powerful and can't take her eyes off this hot bike! But then the owner appears and sexy Tina has an idea. She suggests a trade...if she can make this biker boy cum then she gets a ride on his cool machine. She starts to tease him with her tight leather ass...
Contains: boots, trousers, coats/jackets, gloves, outdoors, handjob
recent photo updates
high resolution images inside