73 models
7,081 photos
216 videos
Unique content, updated every 4 days
High quality videos and pictures
Her leather sex slave part 1
February 20, 2019, 10 mins 24
Miss Tina is cruel and beautiful, adorned in her finest leathers and furs she knows how to make men submit and bend to her will. Her sex slave is there for her pleasure first. Eventhough his cock is rock hard, she only teases it with her gloved hands and she uses his tongue to worship her leather skirt and boots.
Contains: fur, boots, gloves, stockings, skirts, femdom
Long leather coat milking
February 16, 2019, 11 mins 36
This is one of my oldest and most worn/used leather coats. It still looks hot, doesn't it? It looks perfect over my tight catsuit, boots and gloves. Do you know this coat is perfect for wanking? You have to feel this leather on your cock and balls. It is even better when I wrap it around your erection and wank you off with my gloved hands. It won't be long before you explode and you cum on my vintage leather coat.
Contains: coats/jackets, catsuit, boots, gloves, handjob, cum on coat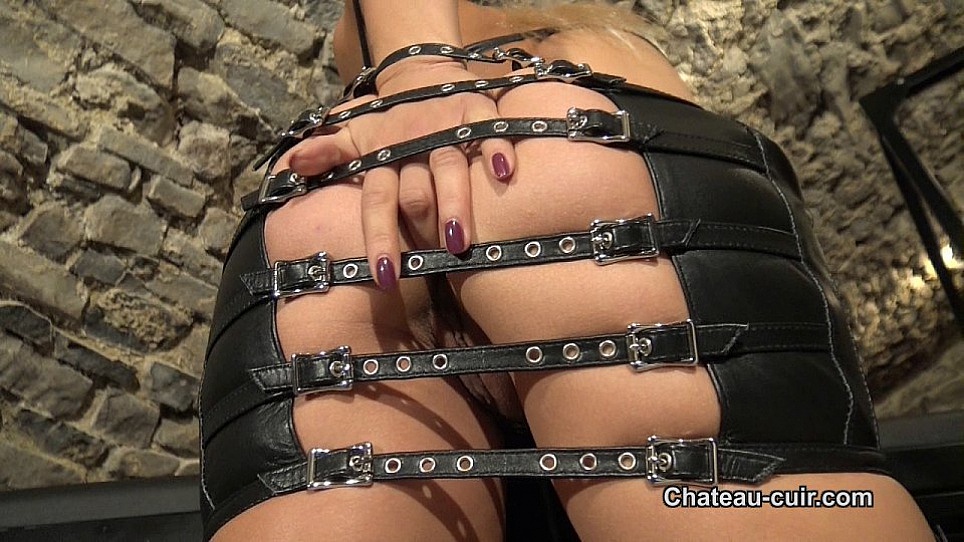 Worship Nikki's ass in leather
February 12, 2019, 9 mins 06
Obey and kneel before Princess Nikki, she has a special treat for you. You will be allowed and ecouraged to worship her amazing ass in leather. Look at how perfect that tight skirt fits her. She is real Goddess in leather. She wants you to sniff her ass, worship it and taste it. She loves butt play and fingers her asshole in front of you, giving her deep pleasure...and you get to lick her juices off.
Contains: femdom, high heels, skirts, blonde, anal, solo, masturbation, dungeon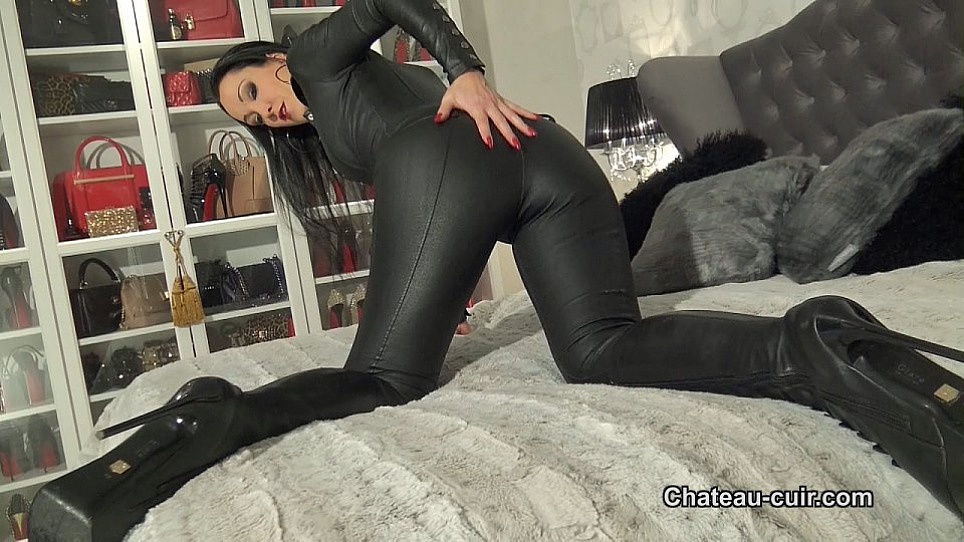 Cum on My catsuit JOI
February 8, 2019, 9 mins 50
Wow, how tight and sexy is this catsuit?! I know, it makes me horny just wearing it! Does your cock also gets hot from seeing me dressed like this? Of course it does! You cannot stop watching my tight leatherclad body and you simply must follow my wank instructions and cum on my command.
Contains: catsuit, boots, solo, JOI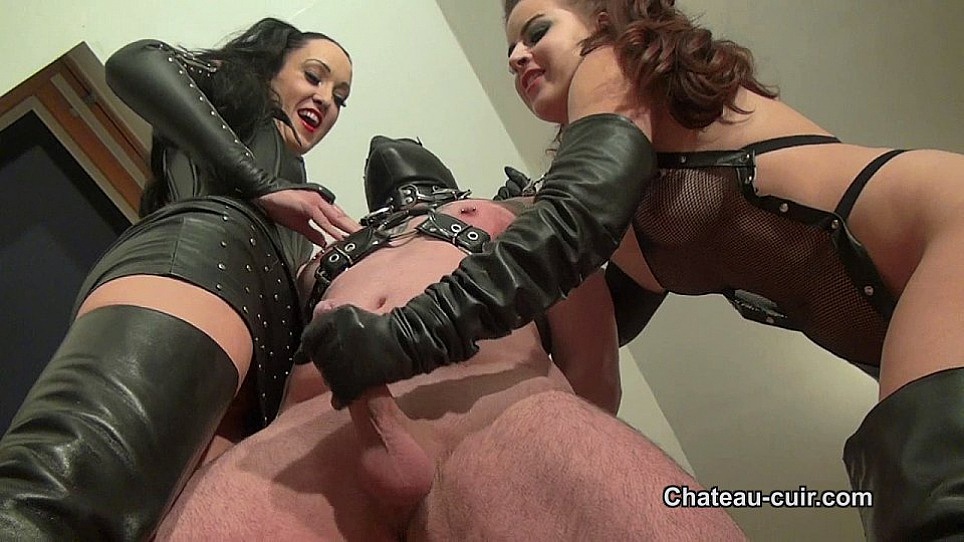 Leather slave milked and fed part 2
February 4, 2019, 6 mins 52
They love toying with him and making him edge. He must wait for approval of the Ladies until he can cum and then he will be fed his own juices.
Contains: femdom, gloves, handjobs, cum on gloves, boots, skirts, corset, redhead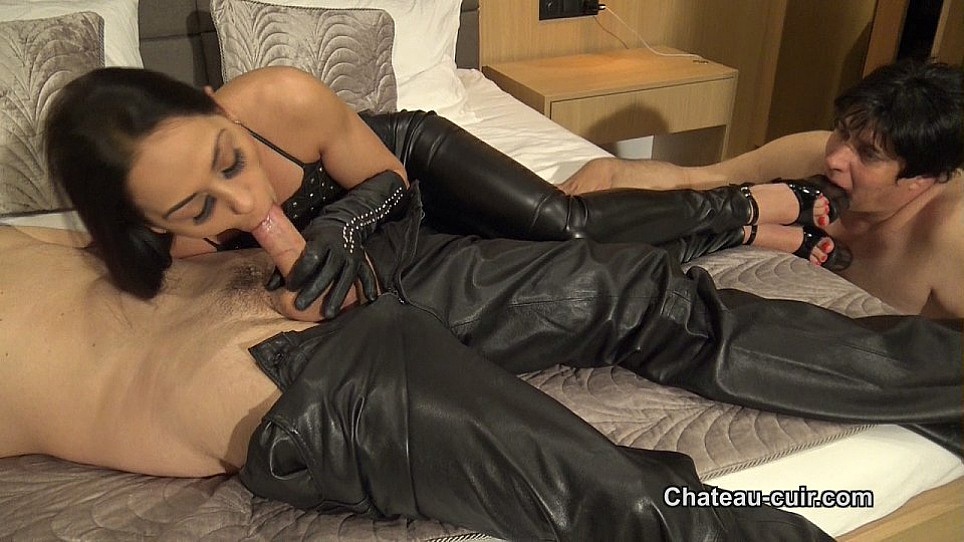 The wedding aniversary cuckold part 1
January 31, 2019, 10 mins 49
Tonight is the night! It is their wedding anniversary but the husband is about to find out that his domme wife Nomi has something completely different in mind than him. Miss Nomi is horny but not for him! She has brought her own lover and her loser husband can now watch as his beautiful wife gets fucked by another man. A real man with a decent cock that can give her orgasmic pleasure. Subby hubby is only there to be humiliated, lick her feet and suck cock for his sexy wife. He will even get a load of real man juice on his face to lick and taste.
Contains: trousers, high heels, boy/girl, cuckold, gloves, blowjob, handjob
recent photo updates
high resolution images inside