73 models
7,089 photos
218 videos
Unique content, updated every 4 days
High quality videos and pictures
Tina cums in red leather pants
November 20, 2018, 11 mins 39
How hot does Tina look in these super tight real leather pants? I know, she is smoking! And wearing those trousers gets her very horny. Would you like to see her cum in her pants for you?
Contains: trousers, solo, masturbation, high heels, fur, toy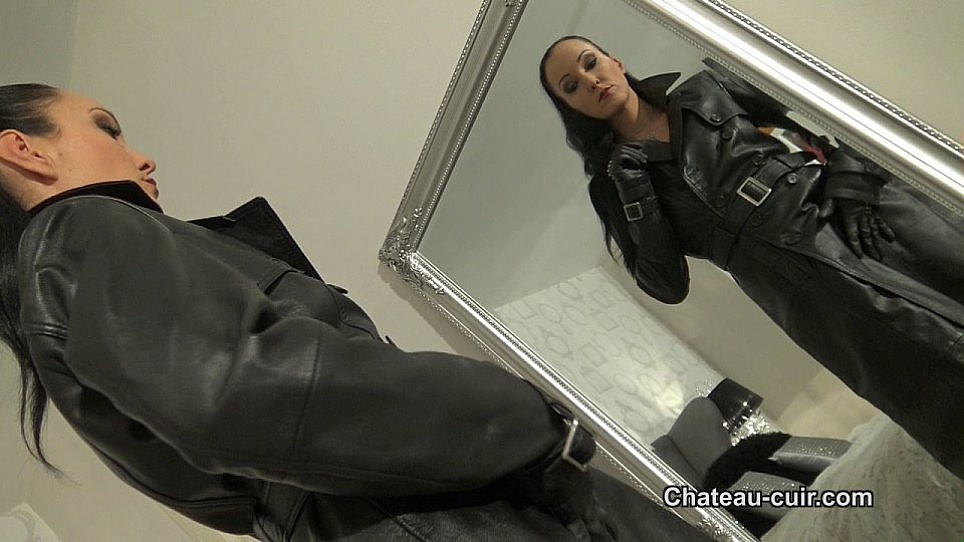 Leather trench coats lovers
November 16, 2018, 13 mins 34
I love this long leather trench coat so much. It fits perfectly buttoned up, with a high collar and soft shine. I know you are a trench coat lover as well, so I invite you closer to feel the sexy leather wrapped around your hard cock. My leather gloves bring you to orgasm when I jerk you off and you cum on my coat.
Contains: coats/jackets, handjob, cum on coat, POV, boots, gloves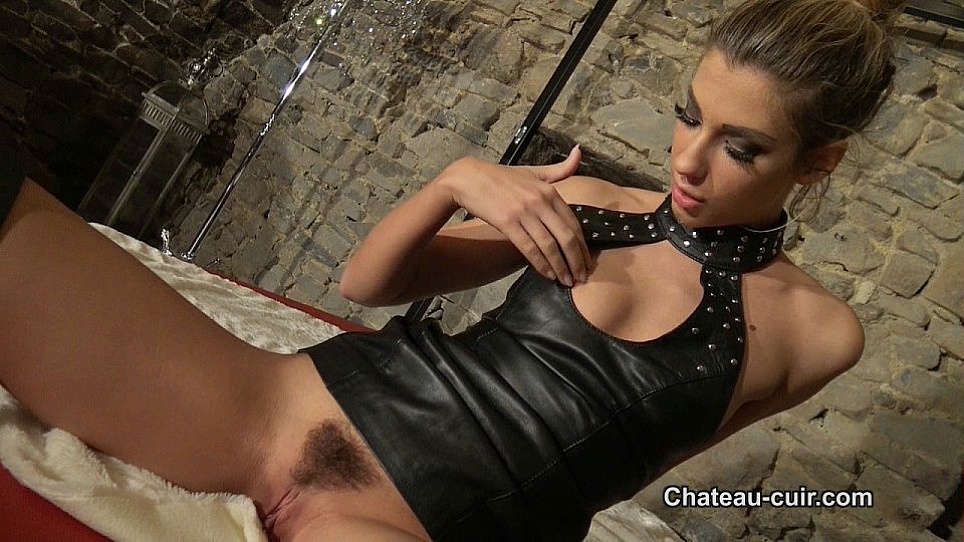 Shona River's first time in leather
November 12, 2018, 10 mins 33
It is Shona's first time making kinky leather clips but of course not her first time wearing leather. This stunning blonde loves the feeling of her dress and long boots. She expertly teases you with her leatherclad ass and seduces you with her horny body.
Contains: blonde, boots, dress, solo, masturbation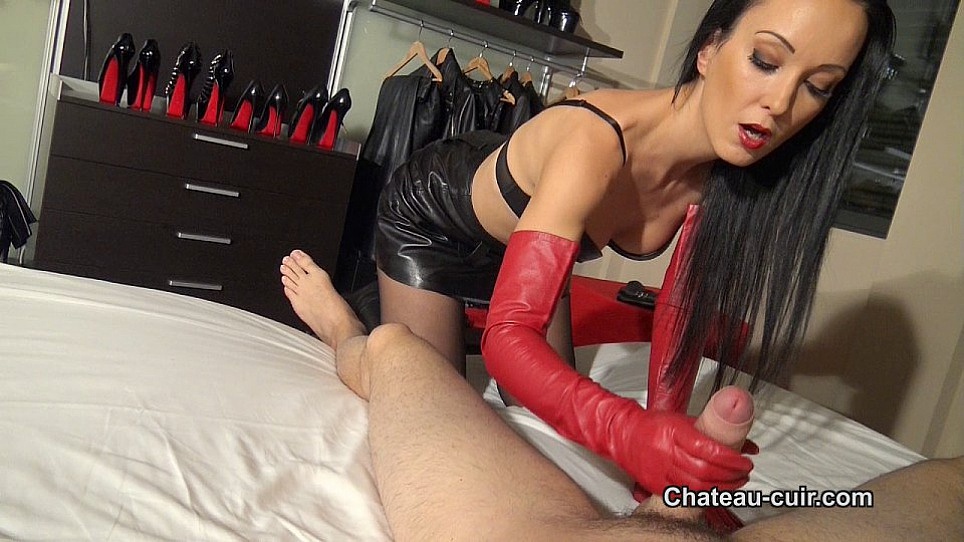 Leather glove fetish handjob
November 8, 2018, 13 mins 15
Let's go, I am ready and fully dressed in my leather. I see you are still naked, I wonder what you are waiting for? Are you too horny to move? Let me give you some motivation and slip in your favourite red leather gloves. I know how excited these make you! They are made from the softest leather and red is always a hot colour. I see your cock twitching already so lay back and let me take control over your manhood, mind and orgasm. I am sure you will cum hard for me!
Contains: skirts, coats/jackets, pantyhose, gloves, handjob, cum on gloves, boots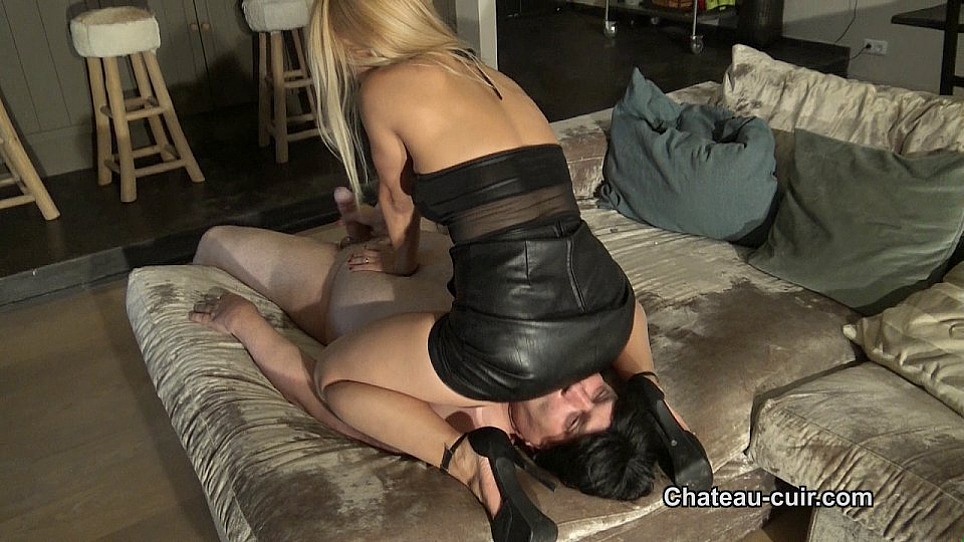 Cum release for smothered slave part 1
November 4, 2018, 6 mins 47
Princess Nikki is an expert in teasing her slaves, she particularly loves to get this one hard and on the edge. Her pungent leather skirt will make him weak...a puppet she can play with, smother and order around. It gets her wet, using her leather slave for her amusement.
Contains: blonde, high heels, skirts, femdom, handjob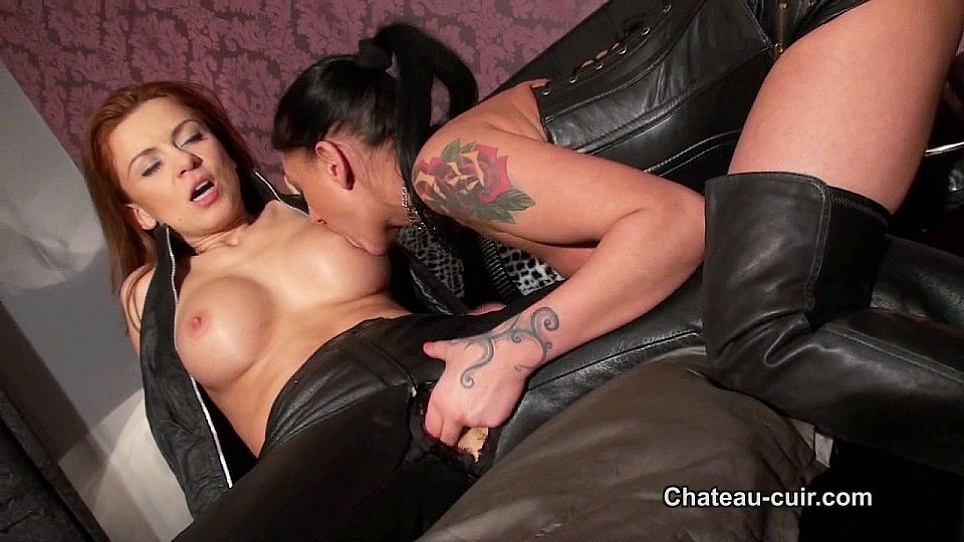 Horny leather girls part 1
October 30, 2018, 8 mins 01
Do you want to see a sizzling hot lesbian sex scene? Geena and Destiny both adore wearing leather and they love to be on film. These sexy girlfriends can't get enough of it! Licking, smelling and tasting their leathers. They drive each other wild. Would you like to join them in the bedroom?
Contains: trousers, redhead, gloves, skirts, corset, girl/girl, big boobs
recent photo updates
high resolution images inside