54 models
5,960 photos
321 videos
Unique content, updated every 3 days
High quality videos and pictures

Leather pervert punished part 2
August 19, 2014, 10 mins 09
Oh he is in BIG trouble now! These two leather girls suddenly aren't so sweet anymore, they bring out their strap-on cock and soon make this poor guy suffer for them. They are mean but oh so sexy, aren't they?
Contains: strap-on, girl/girl, femdom, boots, skirts, coats/jackets, gloves, blonde, big boobs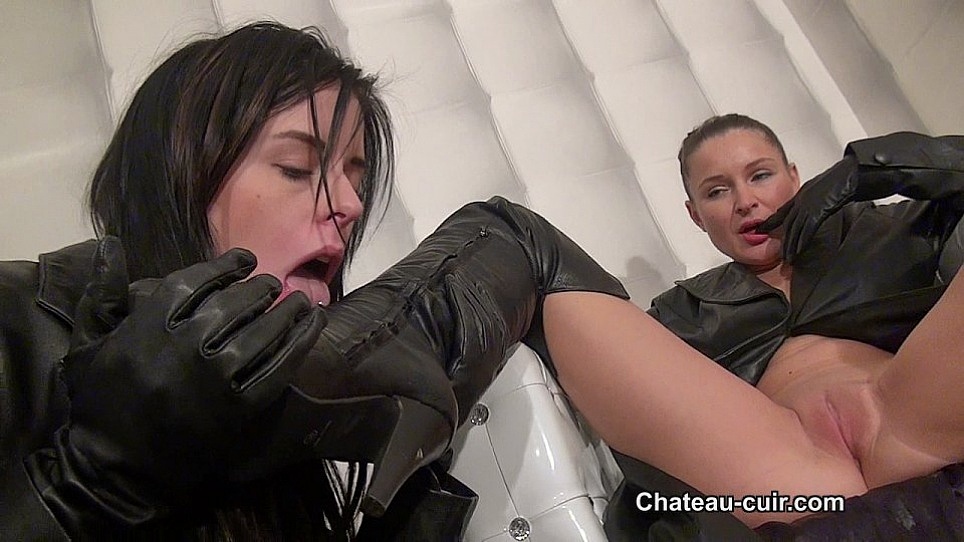 Naughty Leather Girls part 1
August 15, 2014, 9 mins 17
Daniella and Angel have slipped in to their long, leather coats for a bit of fetish fun. They just love to feel the silk lining and leather on their naked skin. Would you like to join them and see how naughty they get?
Contains: coats/jackets, gloves, boots, blonde, girl/girl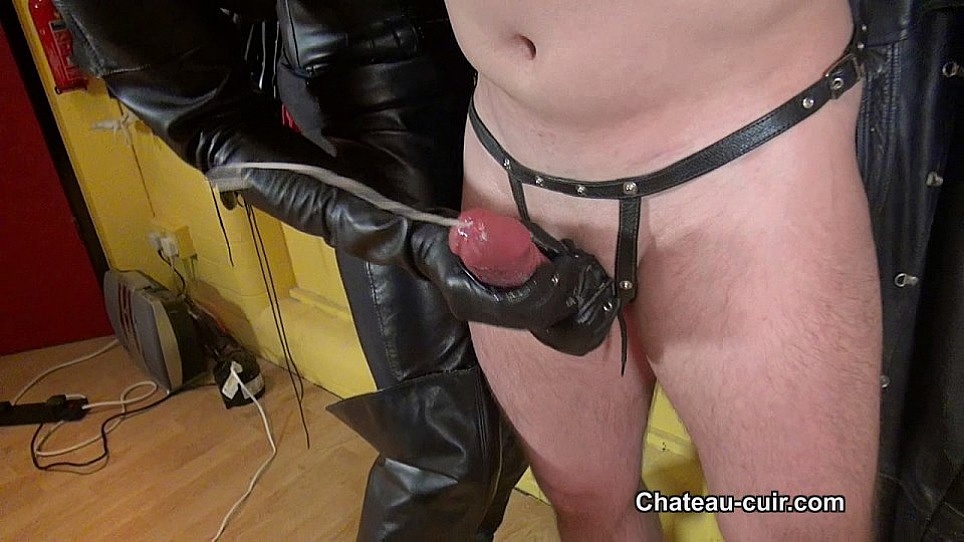 Cum for your Mistress
August 11, 2014, 12 mins 04
Cruel, seductive and gorgeous in leather, Miss Miranda uses her skills and outfit to get her bound slave hard and excited. She slides her leather gloved hands up and down his shaft until he can no longer resist and shoots his loads in the air like a rocket.
Contains: dungeon, femdom, boots, trousers, gloves, corset, handjob, cum on gloves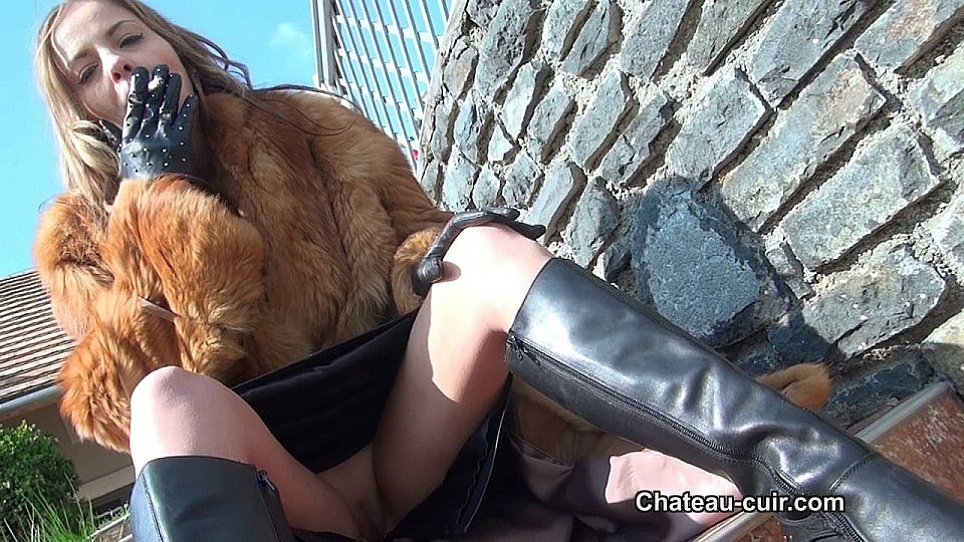 Russian Candy in fur
August 7, 2014, 7 mins 57
Oh my, Candy truly is a Goddess in her leathers and furs! Doesn't she look amazing, sitting down, legs spread and smoking her cigarette? Such a teasing hottie and she knows just how to get you hard as well.
Contains: blonde, solo, masturbation, smoking, fur, boots, dress, gloves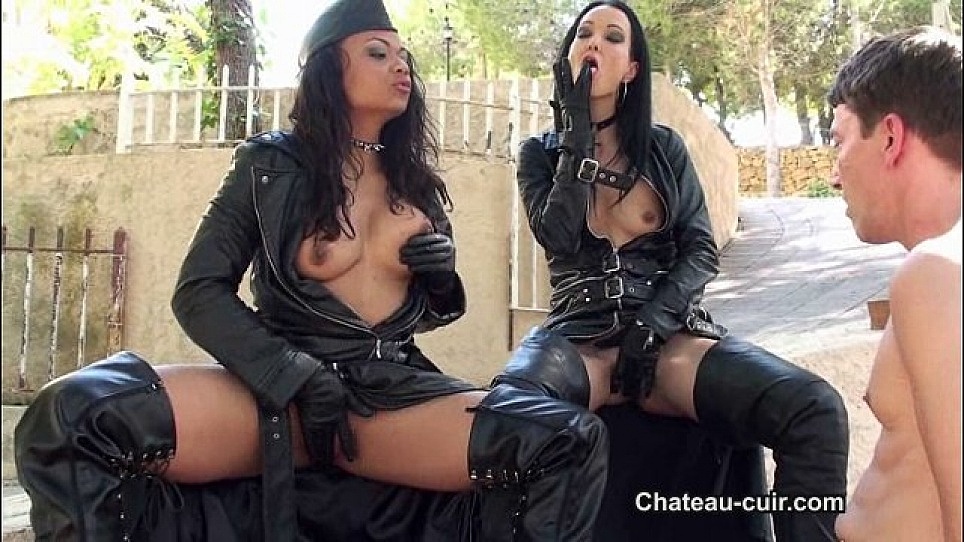 Outdoor leather worship
August 3, 2014, 13 mins 01
Double domination is such good fun. Especially when the sub adores leather and both Dommes use his weakness for their pleasure. He is merely there to be teased, used as an ashtray and suffer for their amusement.
Contains: ebony, femdom, boots, gloves, coats/jackets, masturbation, smoking, big boobs, human ashtray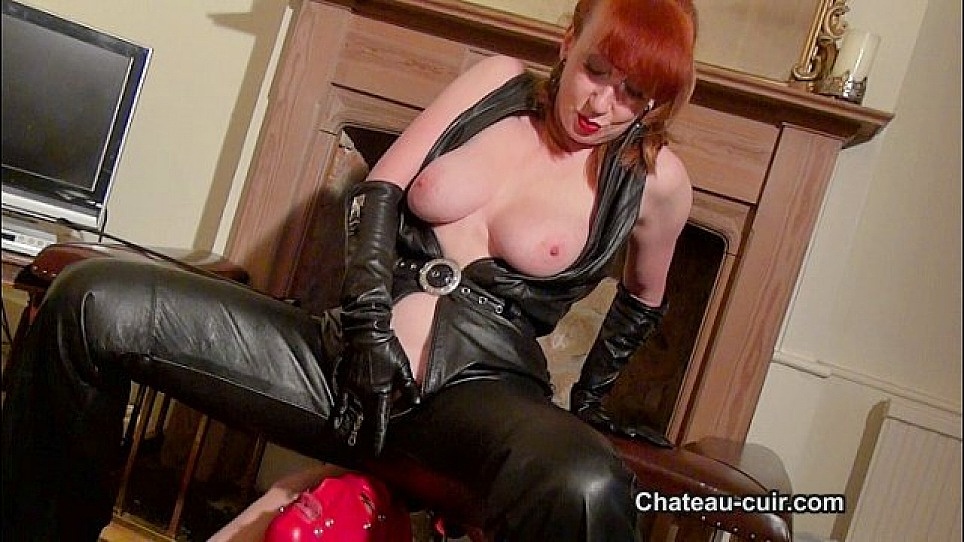 Teased and denied by Red part 2
July 30, 2014, 7 mins 11
Sexy MILF Red knows how to tease her male slave with her leather clad body. She gets so close to him, exposing her BIG boobs, before fingering herself. She makes herself CUM but her slave can only dream of his release. It is all about her pleasure in leather.
Contains: redhead, big boobs, catsuit, gloves, mature, MILF, femdom, high heels, masturbation
recent photo updates
high resolution images inside