73 models
7,049 photos
208 videos
Unique content, updated every 4 days
High quality videos and pictures
Red leather pants fucking part 2
January 19, 2019, 6 mins 55
Tina is loving his hard cock between her tight leather pants. All that fucking is warming up her leathers and getting her pussy wet underneath. Now she is ready to let him cum on her leatherclad ass and feel the spunk soaking in on her butt.
Contains: trousers, high heels, boy/girl, cum on ass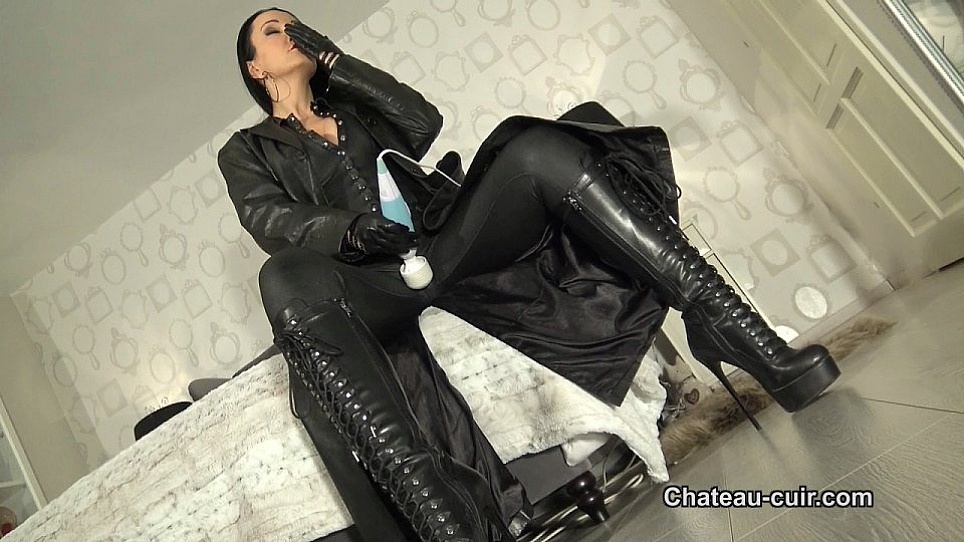 Layered leather love
January 15, 2019, 9 mins 19
Layer upon layer of sexy black leather. I am loving it so much. So tight and hot, perfect for multi orgasms. Real ones! Watch me get off to one of my favourite fetishes and cum join me.
Contains: coats/jackets, catsuit, gloves, boots, solo, masturbation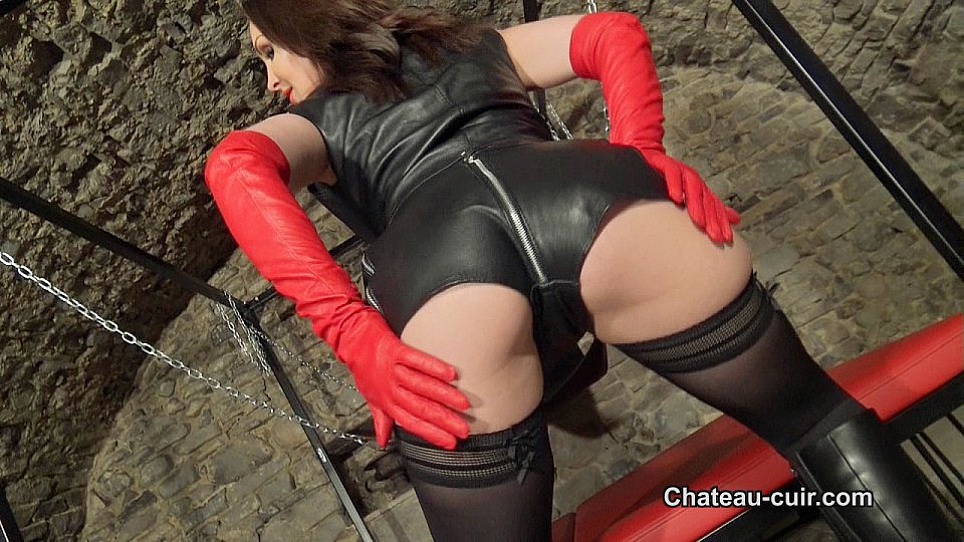 Jerk-off for kinky Yasmin
January 11, 2019, 13 mins 07
Such a hot milf in leather and such a kinky one too! Miss Yasmin loves her leather boots, tight hotpants and long leather gloves and she can tell they are getting you all excited as well! Follow her instructions as she commands you, teases you and orders you to jerk off for her.
Contains: gloves, boots, stockings, big boobs, JOI, femdom, hotpants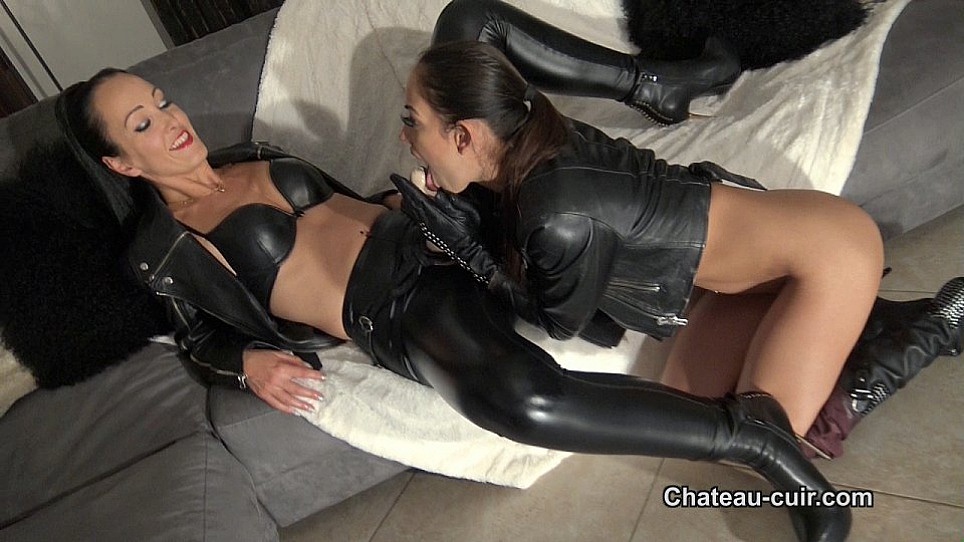 Lesbian sex in tight leather leggings
January 7, 2019, 10 mins 50
Nomi has come to visit me and of course she is dressed in leather. Actually we are both wearing quite similar and sexy outfits: leggings, boots, gloves and a leather jacket. So needless to say this will be another horny meeting with this cute girl! We start off by licking and smelling our leathers before I bring in the strap-on cock for some hot lesbian action!
Contains: boots, trousers, coats/jackets, girl/girl, gloves, strap-on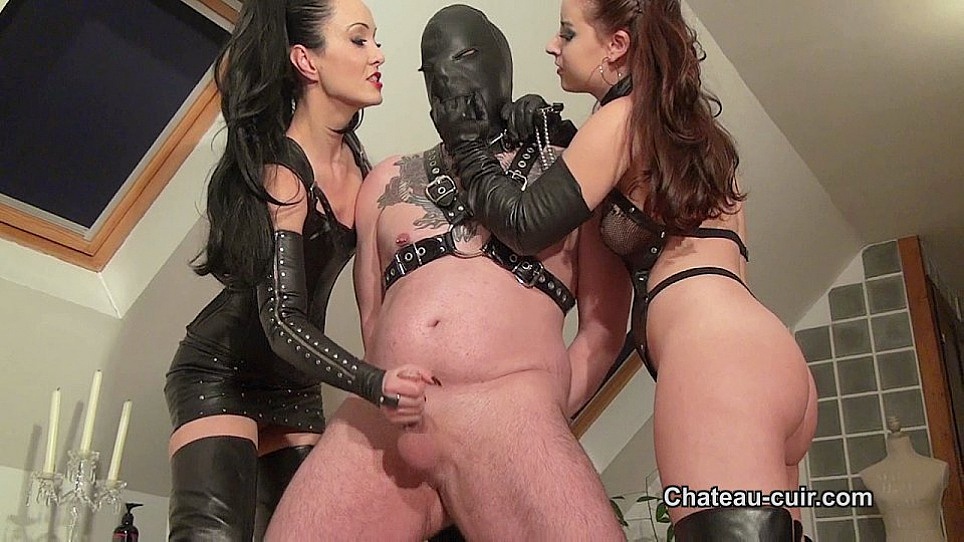 Leather slave milked and fed part 1
January 3, 2019, 6 mins 42
He hasn't had a release in such a long time, he is hungry for leather. His Mistresses tease him and make him inhale their leather gloves. He is so hard, so horny, his cock leaks in anticipation...
Contains: femdom, redhead, handjob, cumshot, boots, skirts, corset, gloves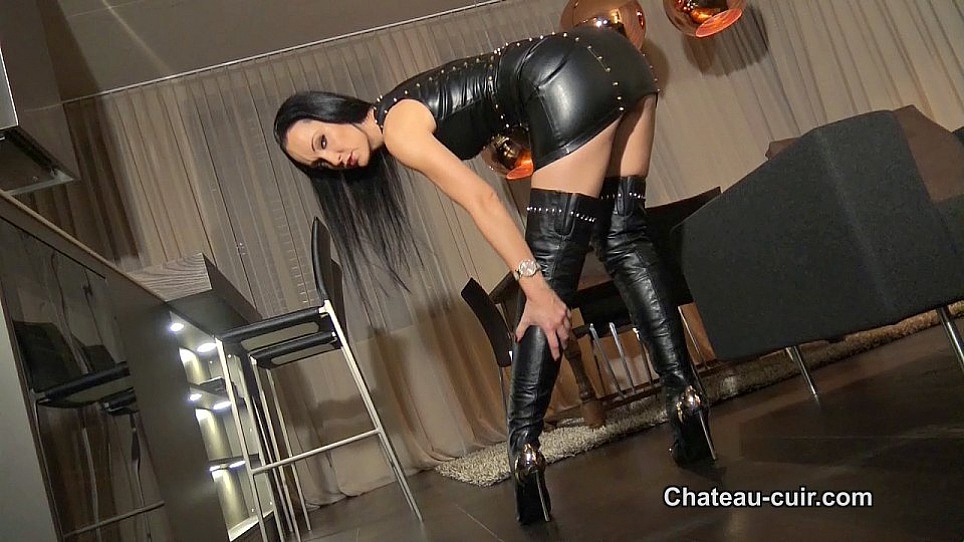 Be My leather boot slave
December 30, 2018, 7 mins 21
See this footstool? I want you to be the furniture where I rest my beautiful new leather boots on. They look amazing don't they? Such a sexy height and those metal heels take your breath away, don't they? If you are a real boot lover like me, you will enjoy my sensual instructions and hot boot shots.
Contains: boots, dress, POV, femdom
recent photo updates
high resolution images inside