54 models
6,356 photos
349 videos
Unique content, updated every 3 days
High quality videos and pictures
Only

12

18

26

left to download the

Movie of the Month

Days

Hours

Minutes
Smothered by Leather Dommes
December 5, 2014, 16 mins 41
Being squashed and sat on by three gorgeous leather clad Dommes, does that sound like heaven to you? What if they made a triple ass tower and sat on your face? Taking your breath away, smothering you with lots of leather, teasing yet denying your cock any pleasure? Would you still get rockhard?
Contains: boots, skirts, corset, gloves, stockings, pantyhose, femdom, blonde, breathplay, CBT, tease/denial

Hot double leather handjob part 2
December 17, 2014, 8 mins 37
Ready to spunk on Linda's long, black leather coat? Let us help you by rubbing ourselves and our leather butts on to your hard cock. I am sure we can make you cum in no time!
Contains: blonde, stockings, coats/jackets, boots, handjob, cum on coat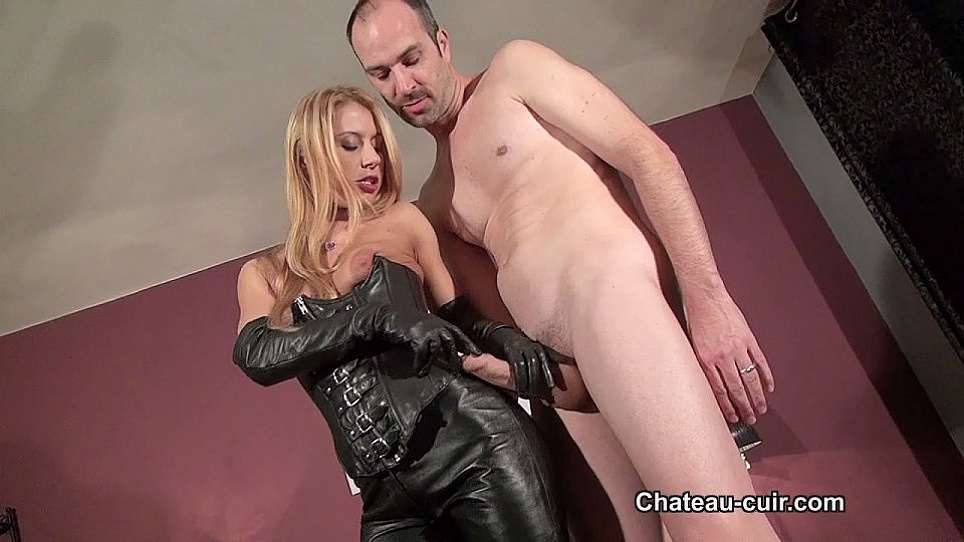 Cum for Princess Nikki part 1
December 13, 2014, 7 mins 44
Our newest leather girl is the stunning Princess Nikki and be warned, this blonde will wrap you around her leather gloved finger and keep you on your knees. She will tease and taunt until you can't hold your cum back no longer.
Contains: blonde, femdom, boots, gloves, corset, trousers, handjob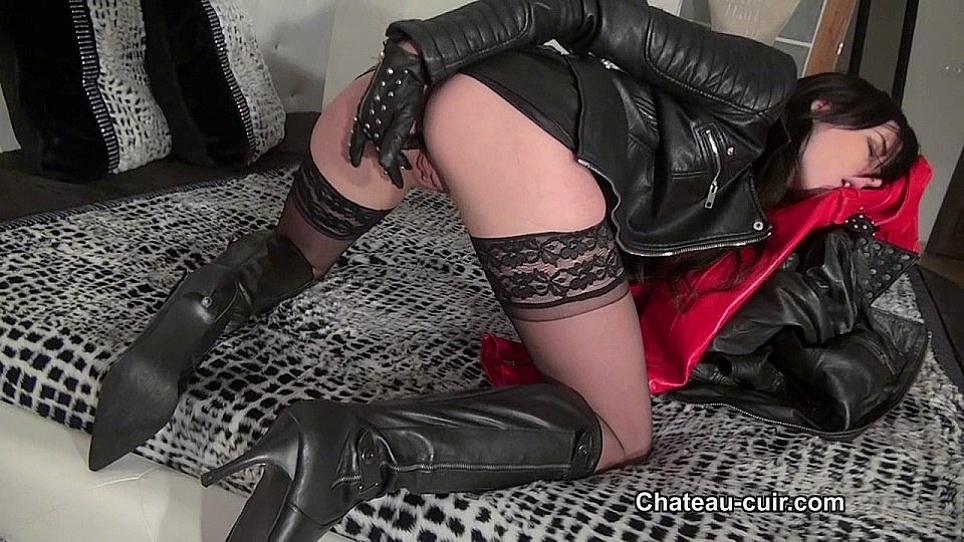 Masturbating biker girl
December 9, 2014, 9 mins 04
Studs, spikes, biker jackets, leather and boots. Daniella loves it all, the look, the smell, the taste... Leather drives her insanely horny and she can't wait to show you everything.
Contains: solo, masturbation, boots, gloves, skirts, coats/jackets, stockings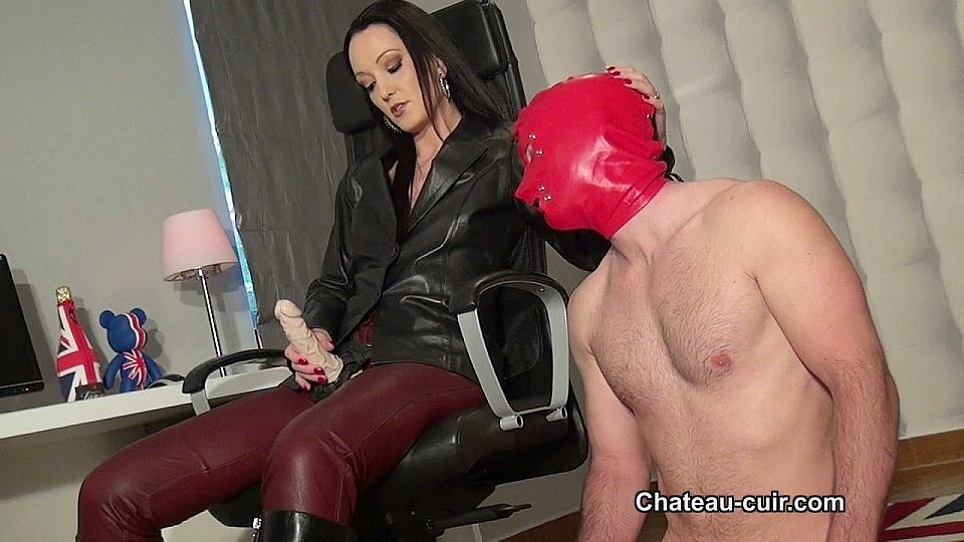 Strap-on fucked by Lady Boss
December 1, 2014, 13 mins 26
New employees seldom get it right the first time. They always need to be corrected and with his cock locked in chastity, he knows my focus will be on his ass today. With my strap-on over my tight, leather pants, I fuck him hard over my desk. A Lady Boss in leather is always in charge.
Contains: strap-on, anal, chastity, boots, trousers, coats/jackets, femdom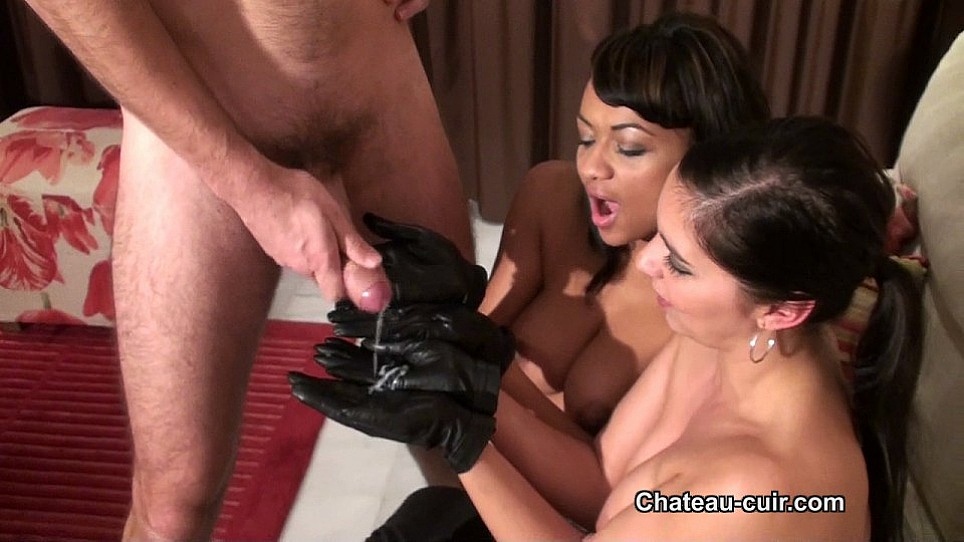 Interracial leather handjob part 2
November 27, 2014, 7 mins 37
So hard, so ready to cum! Sexy Dunia and Salma have made this guy so horny with their leather clad asses and soft leather gloves. They love to tease and slowly jerk him off until he just has to spunk all over their leather covered hands.
Contains: gloves, handjob, skirts, boots, ebony, girl/girl, cum on gloves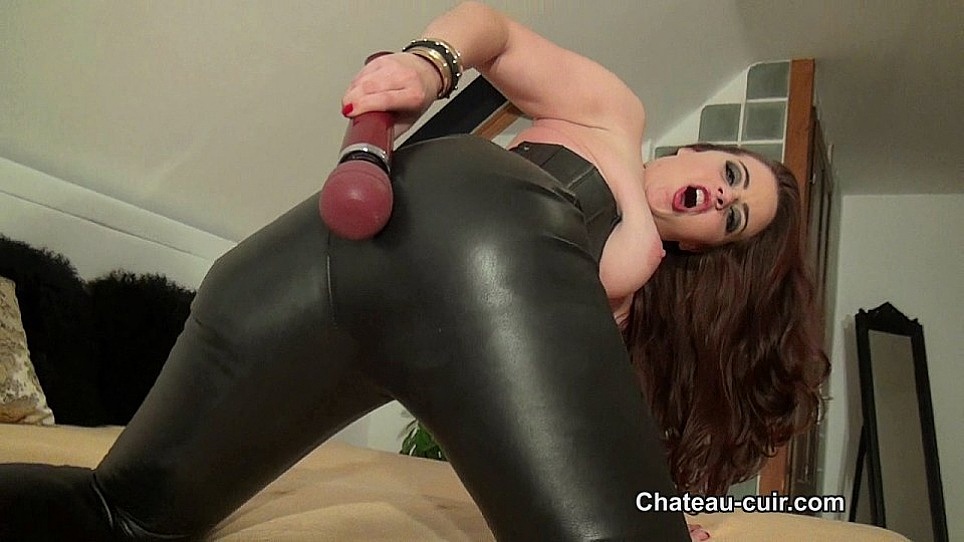 Lexie Candy in leather pants
November 23, 2014, 8 mins 15
We are so happy to present our newest leather babe. Lexie Candy is a very cute French girl and she loves wearing tight leather. Her sexy accent, big boobs and hot ass in leather will make you melt. She can't wait to cum in her pants for you.
Contains: trousers, big boobs, corset, high heels, solo, masturbation, toy
recent photo updates
high resolution images inside