60 models
6,624 photos
346 videos
Unique content, updated every 3 days
High quality videos and pictures
Only

5

11

56

left to download the

Movie of the Month

Days

Hours

Minutes
Enforced female orgasm
May 5, 2015, 13 mins 58
There is no escape for slave girl Dunia. With two strict Dommes, she will just have to obey. All that leather is driving her crazy. Dunia can't wait to worship it, lick it, taste it. Miss Miranda and Fetish Liza make sure she does a good job before forcing her to cum in front of them.
Contains: ebony, femdom, slavegirl, boots, gloves, coats/jackets, high heels, breathplay

Harsh leather milking part 1
May 26, 2015, 9 mins 47
This slave is such a slut for leather, he can't contain his excitement for even a few minutes. Just look at the precum on my leather dress! I enjoy teasing him, tormenting his nipples and ruining his first orgasm ha ha. But there is more, harsh milking to come.
Contains: femdom, handjob, dress, gloves, high heels, cumshot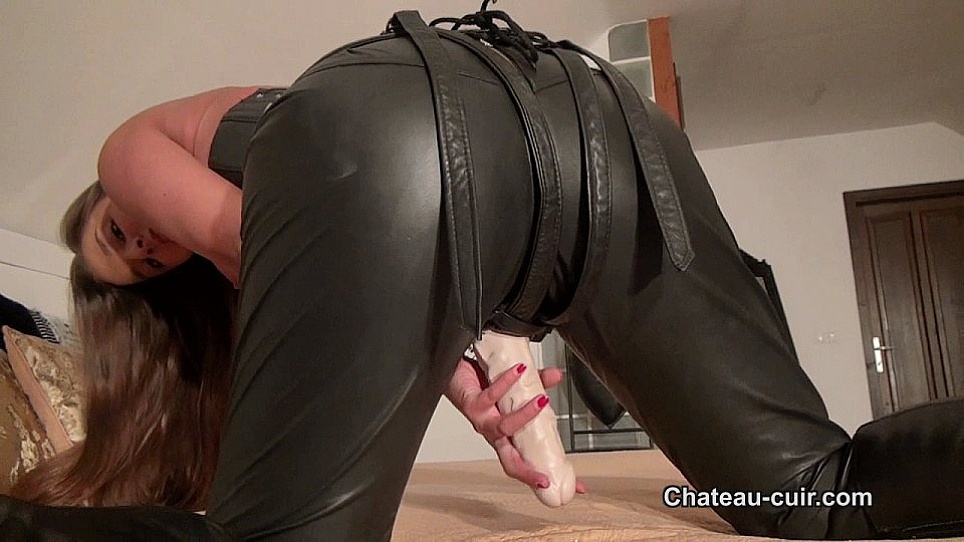 Amirah will fuck your ass
May 22, 2015, 9 mins 37
Leather clad Amirah wants you, on your knees, ready to lick her divine boots. Are you ready to please this Goddess? Are you spreading your mouth and ass for her? Because she wants to use her strap-on cock on you right now.
Contains: strap-on, POV, femdom, trousers, corset, boots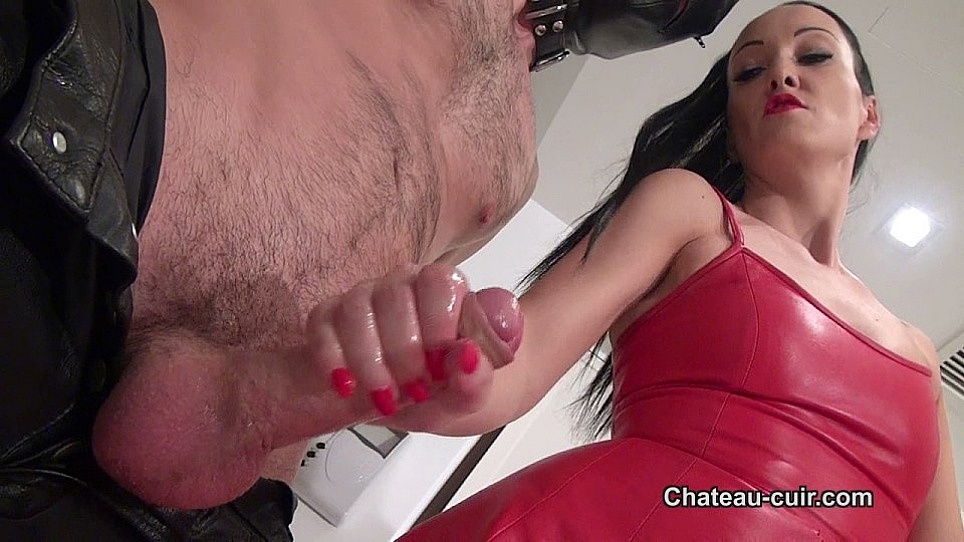 Handjob by Leather Goddess part 2
May 18, 2015, 9 mins 37
Hard, so very hard. His cock loves to get touched by leather, leather gloves and my long nails. He can smell my perfume mixed with my leathery scent. He can't hold his spunk much longer and I make it shoot out hard.
Contains: dress, handjob, gloves, fitting, cumshot, femdom, boots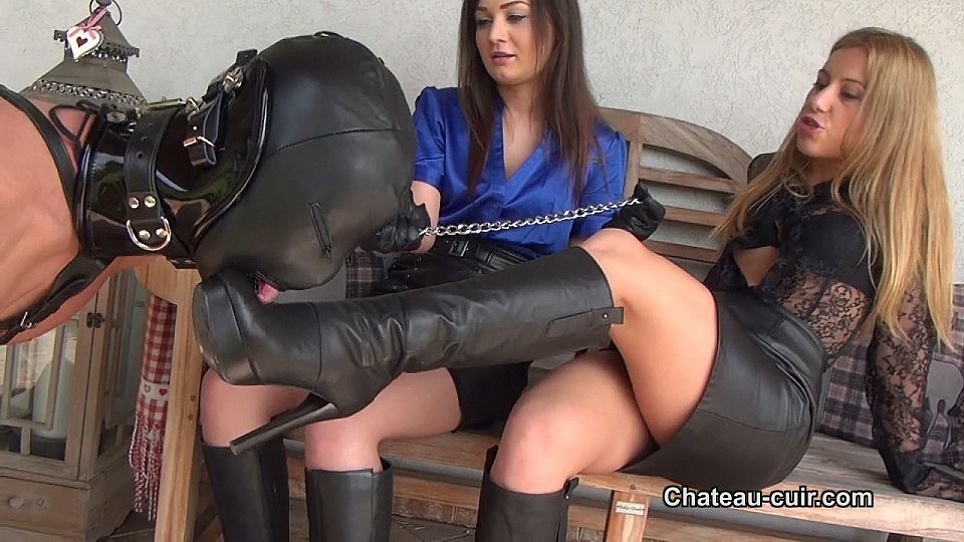 Cruel Nikki and Anina part 1
May 14, 2015, May 14, 2015
Princess Nikki and Anina Silk are such a tease! Their poor leather slave is missing out on some very hot lesbian action and he is getting used as their personal leather seat. Would you like to see these cruel Ladies in action?
Contains: skirts, boots, gloves, femdom, blonde, girl/girl, tease/denial, chastity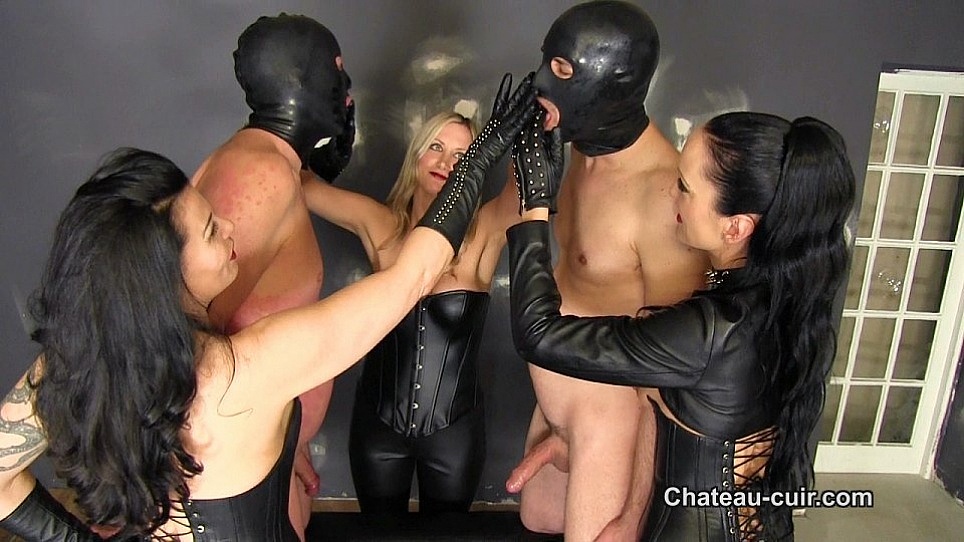 Bi enforced handjob
May 10, 2015, 13 mins 33
Three leather clad Dommes and two very nervous slaves. How are these guys going to amuse the stunning ladies? Obviously Nikki Whiplash, Miss Velour and Fetish Liza know how, by pushing the boundaries and turning them Bi!
Contains: boots, gloves, trousers, corset, blonde, dungeon, big boobs, handjob, femdom, cumeating, enforced-bi, cum on gloves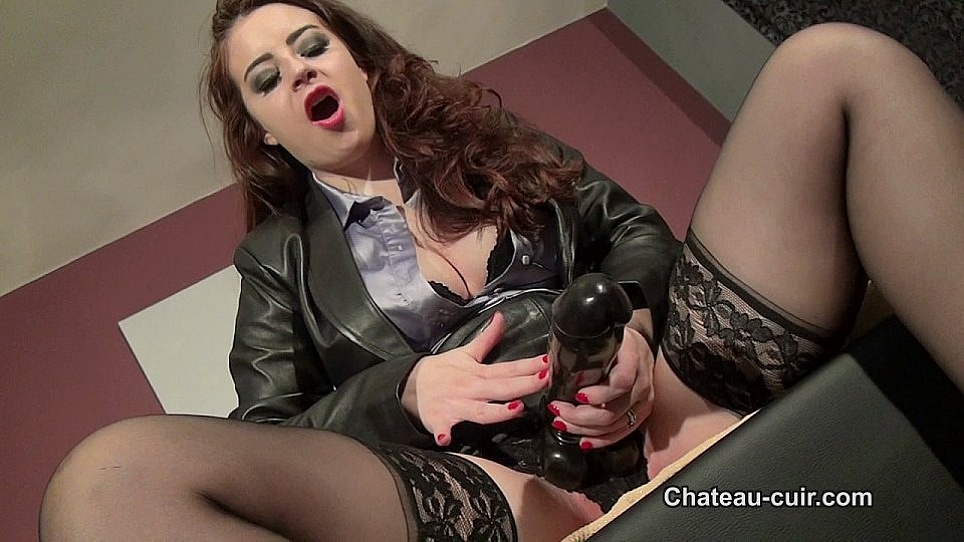 Cum with sexy Lexy part 2
May 6, 2015, 7 mins 20
Jerk off with sexy Lexy and follow her instructions for a fun and horny leather fetish time. She knows what you like and she can't wait to make you cum.
Contains: high heels, stockings, skirts, coats/jackets, toy, JOI
recent photo updates
high resolution images inside