73 models
7,029 photos
203 videos
Unique content, updated every 4 days
High quality videos and pictures
Cum on My Leather Pumps Part 1
September 20, 2018, 7 mins 13
Apparently my new male apprentice loves leather and high heels as much as I do. I better test him out and see if his cock agrees with his past statements. It doesn't take long before he is hard and obviously I want to make him cum on the he likes so much.
Contains: high heels, skirts, corset, POV, handjob, gloves, shoejob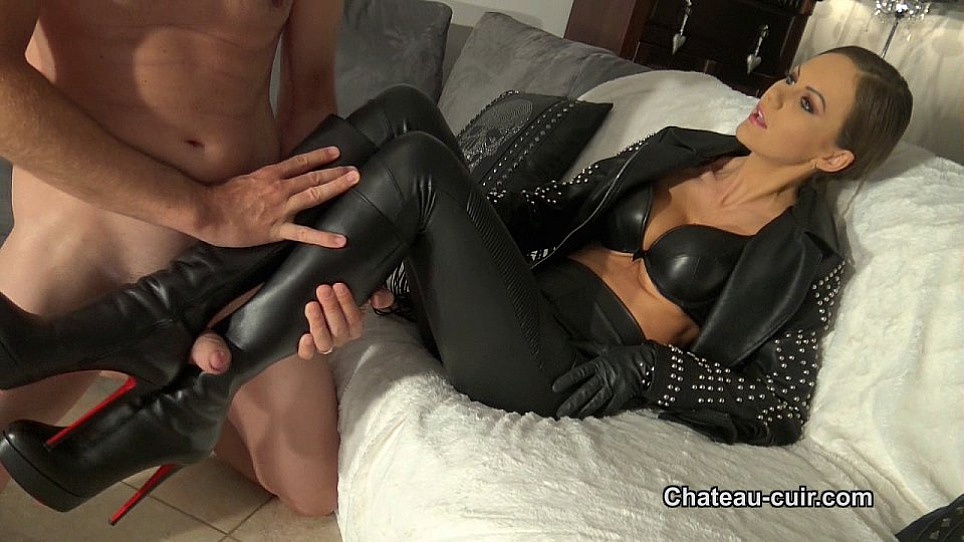 Cum on her divine boots part 1
September 16, 2018, 6 mins 59
Miss Tina simply adores her Louboutin leather boots and is very carefull when selecting the slaves that can worship her luxurious footwear. Her boot bitch is a good boy, he uses his tongue very softly on the red bottoms and delicate leather. He will be corrected if he does not do it the way Miss Tina likes it anyways. She keeps an eye on his movements! Once she is satisfied her boot slave did a good job, he is allowed to feel her booted legs around his cock! She controls not only his mind but also his dick and orgasm! He will be allowed his release on to her divine boots when she says so!
Contains: boots, trousers, coats/jackets, femdom, gloves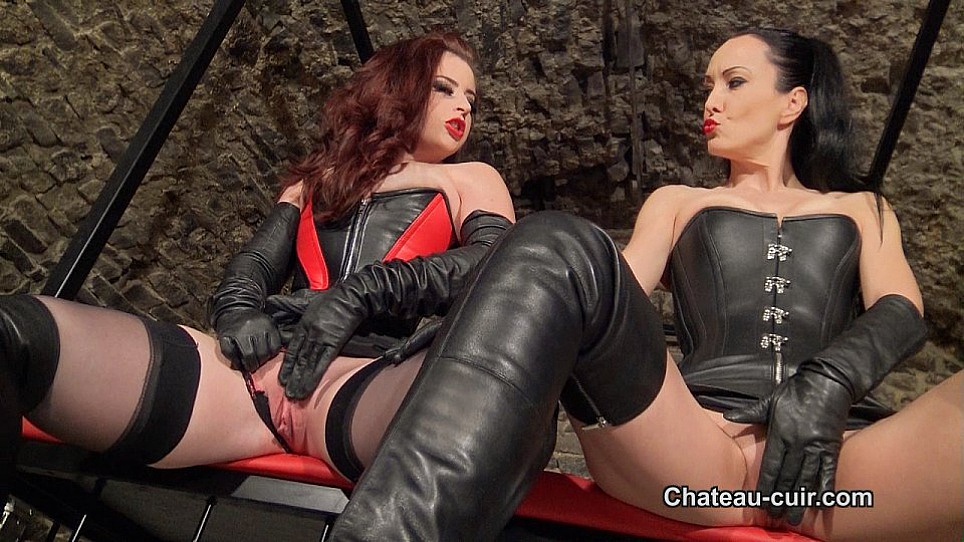 Leather loving girlfriends part 1
September 12, 2018, 7 mins 19
Lexie and I sure love our leather and leather gloves. We meet up in the dungeon for a sexy, girly glove play. We simply have to taste our gloves and feel them on our pussies. We even help each other to masturbate and cum.
Contains: dungeon, girl/girl, redhead, boots, gloves, skirts, fitting, corset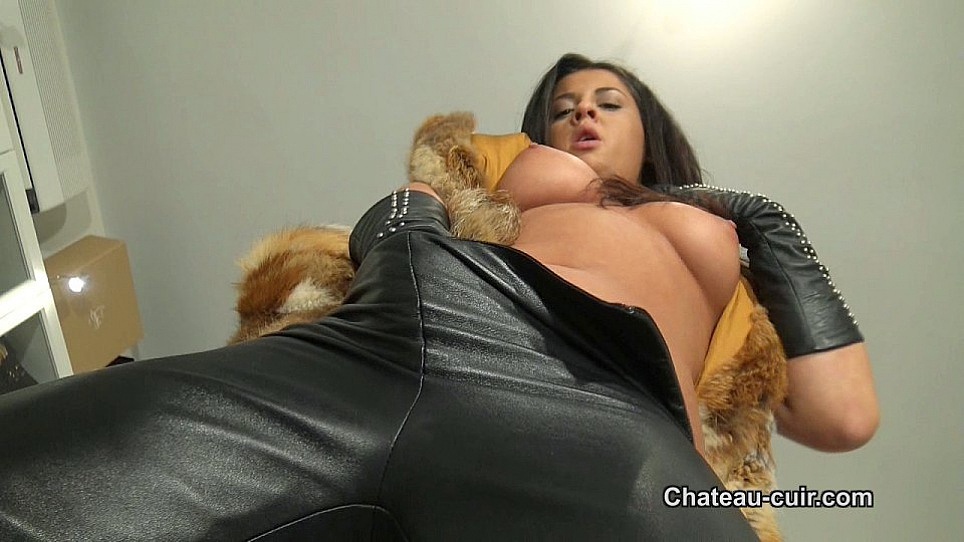 Sexy fur and leather fitting
September 8, 2018, 11 mins 30
Sexy Coco invites you to the bedroom for some horny fur and leather fitting. She loves the feeling of these luxury items on her bare skin and being an exhibitionist...this will get her very hot.
Contains: fur, solo, fitting, trousers, gloves, boots, masturbation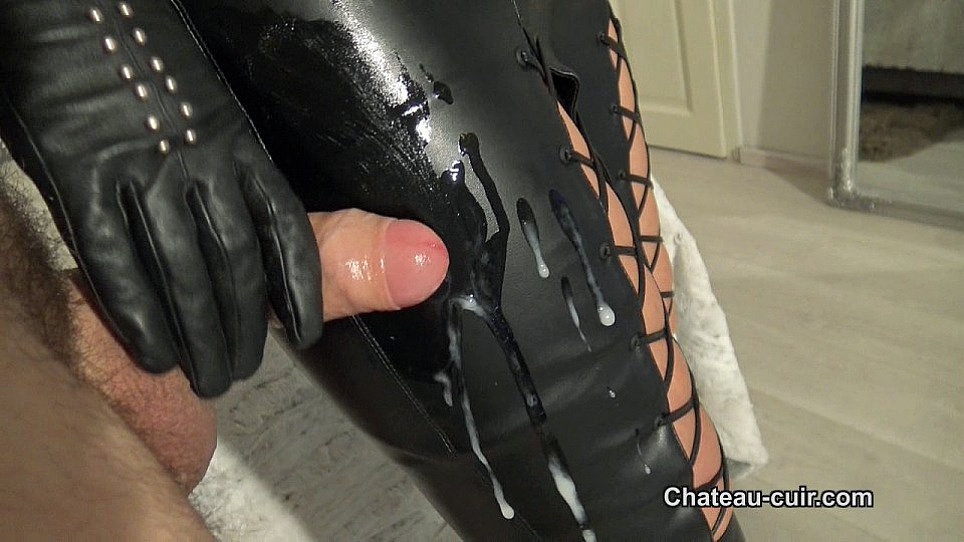 Leather leggings reward
September 4, 2018, 9 mins 26
How do you like my new leather leggings? Gorgeous, aren't they? I am sure you will enjoy the touch of them on your balls and cock. You have been a good leather slave so I will grant you a release. My gloved hands will get you extra hard and you will be allowed to drip your cum down the legs of my sexy leather pants
Contains: trousers, high heels, corset, POV, handjob, cum on trousers, gloves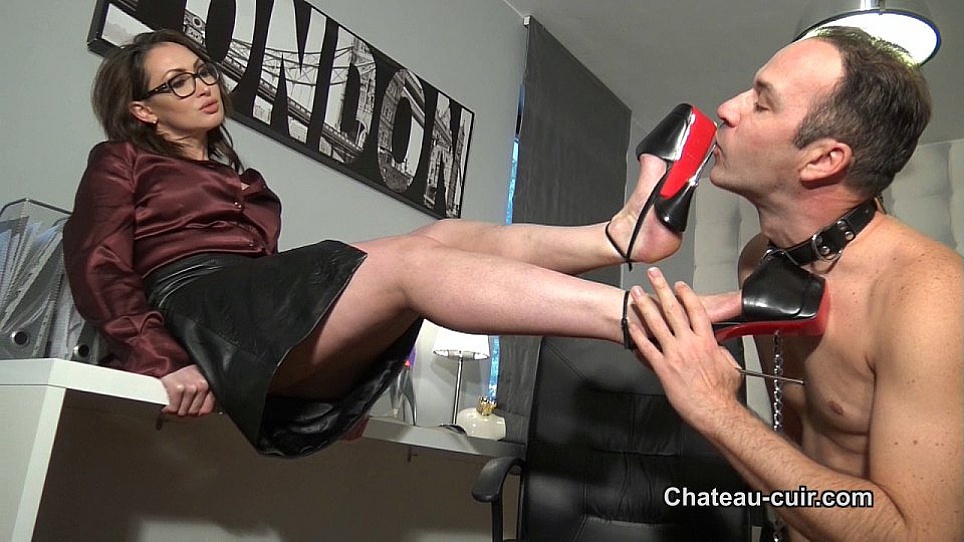 Cum on her posh leather skirt part 1
August 31, 2018, 7 mins 07
LadyBoss Yasmin loves to fool around with her servants in her office. They are all so easy to control and they cannot get enough of her sexy body in leathers. She looks amazing in her Despressi Louboutin heels, luxurious black leather skirt and burgundy satin blouse. Her male servant gets the pleasure of worshipping her heels and leathers.
Contains: skirts, high heels, femdom, tease
recent photo updates
high resolution images inside