64 models
6,443 photos
268 videos
Unique content, updated every 4 days
High quality videos and pictures
Only

1

3

54

left to download the

Movie of the Month

Days

Hours

Minutes
Biker girls blowjob
August 4, 2015, 10 mins 50
Badass and oh so sexy, biker girls Nikki and Anina love to turn you in in their leathers. Look at those sexy, tight butts, covered in leather. Are you getting horny? So are they and they would love to give you a hand!
Contains: blowjob, POV, outdoors, trousers, coats/jackets, blonde, gloves, cum on gloves, masturbation, handjob, bootjob

Lesbian leather ass rub
August 30, 2015, 9 mins 55
Girlfriends Daniella and Angel both adore the sound of their tight, leather trousers and itís even sexier when they rub their butts together. Would you like to see their perfect leather clad asses in motion as well? They love to share their pleasure with you.
Contains: trousers, high heels, girl/girl, blonde, boots, high heels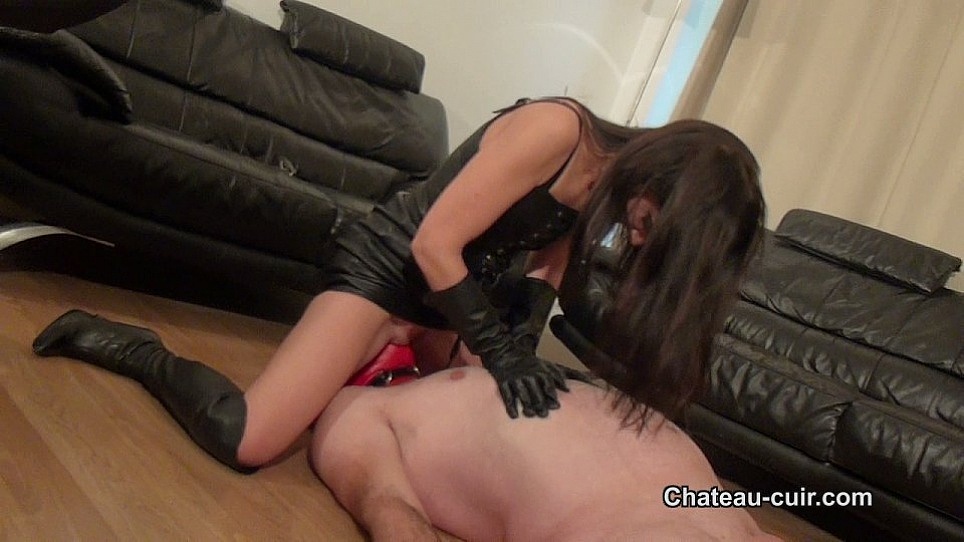 Payback by Lady Bellatrix part 1
August 26, 2015, 9 mins 09
Finally Lady Bellatrix can have her revenge on this guy. He quickly remembers who she is and knows he is in trouble! Her voice, her leather outfit, her firm grip all indicates this leather bitch won't back off.
Contains: femdom, tease/denial, handjob, boots, gloves, breathplay, CBT, dress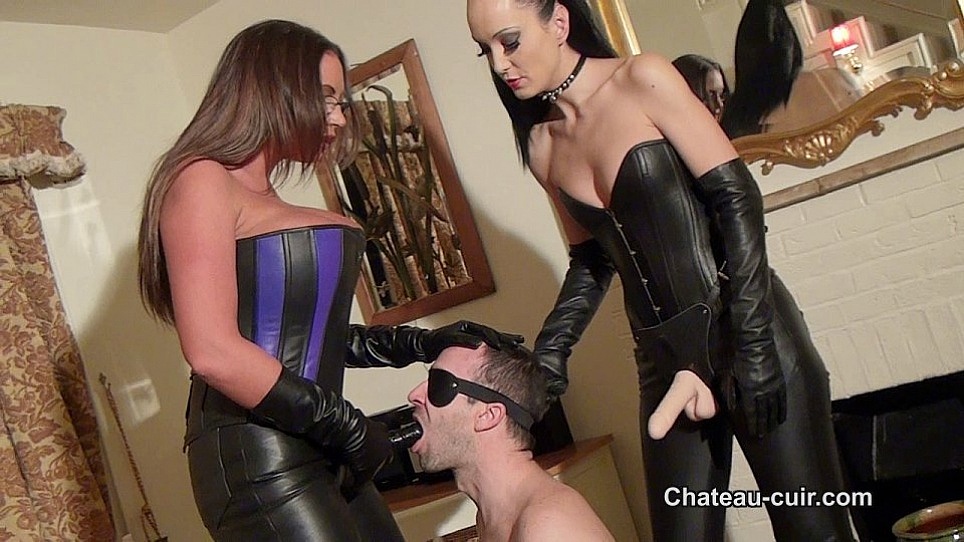 Anal Slut for Leather Bitches part 1
August 22, 2015, 13 mins 56
Emma Butt and Fetish Liza team up for the training of their anal slut. Before they ravish his ass, he must proof to them he is worthy. His tongue needs to be on their leather footwear and sexy asses, worshipping every inch of these two Goddesses.
Contains: boots, trousers, high heels, corset, big boobs, gloves, femdom, strap-on, CBT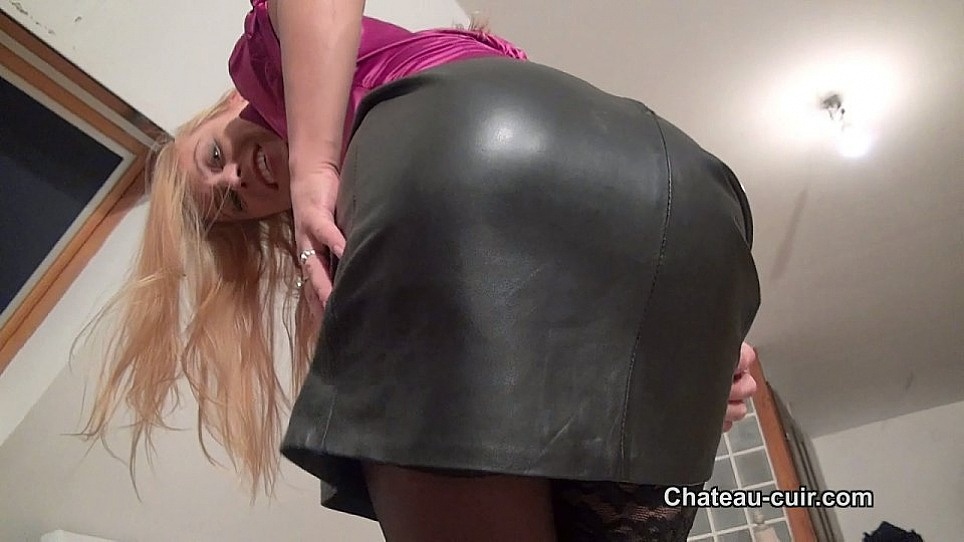 Worship Princess Nikki's Ass
August 18, 2015, 9 mins 55
Blonde, sexy and a so cruel. Princess Nikki loves to exploit your fetish for leather and butt. She will have you on her knees, with your tongue out in no time. Ready to worship her divine ass?
Contains: blonde, POV, skirts, femdom, boots, stockings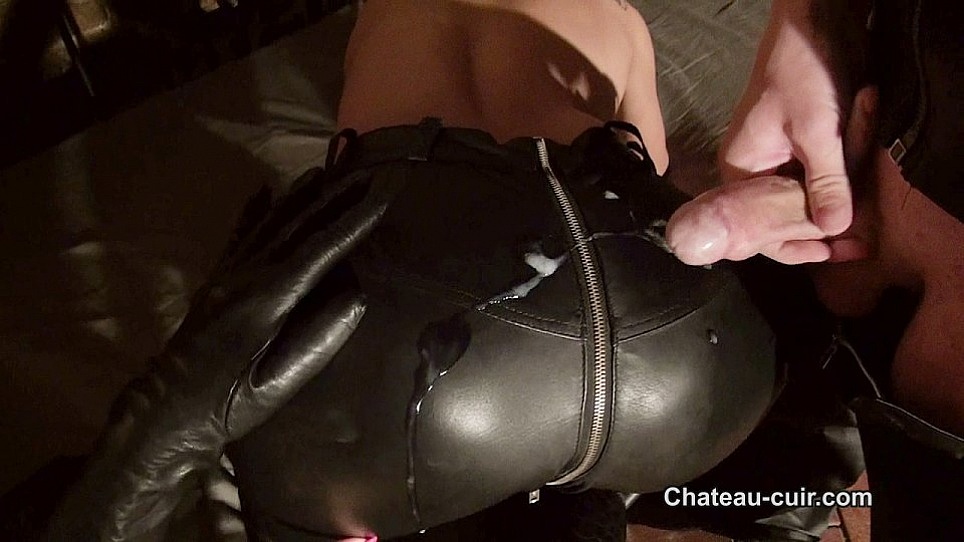 Cum on Coco's Leather Ass
August 14, 2015, 12 mins 28
Frustrated and denied her own pleasure, slave girl Coco knows her place in life. To serve and obey her leather clad owners. Her task is simple, get the Master hard and entertain this Mistress by getting him to cum on her tight leather ass.
Contains: trousers, boots, handjob, dungeon, slave girl, cum on trousers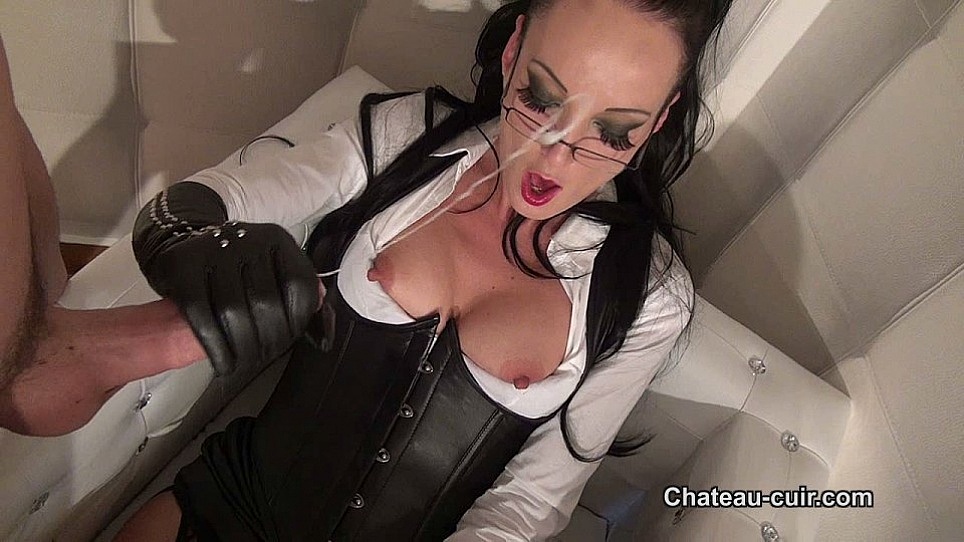 Office Leather Wank
August 10, 2015, 10 mins 32
Long days at the office always need to have a happy ending, don't you agree? So let's enjoy our love for leather together. I get myself off and help you to cum SO hard, your spunk will fly in the air. But where will it land?
Contains: solo, masturbation, high heels, skirts, corset, gloves, stockings, toy, handjob, cumshot
recent photo updates
high resolution images inside